Secondary teacher leaders begin their professional development program
By Fogarty EDvance
|
April 26, 2022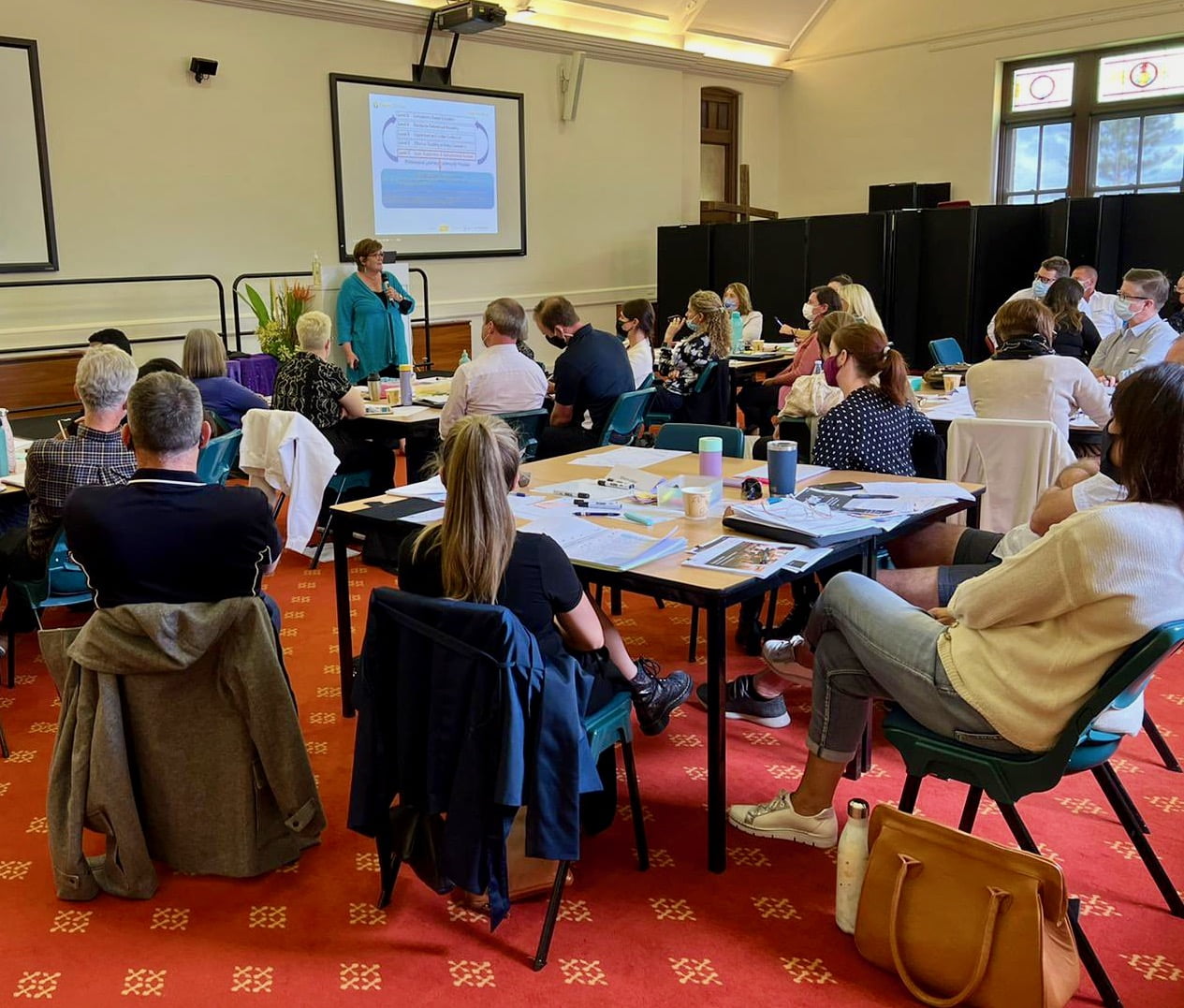 The Secondary Teacher Leader (STL) Program is a 9-month professional development program for Heads of Learning Areas and Level 3 teachers in EDvance secondary schools. 
This year, over 70 middle level leaders from 12 Fogarty EDvance schools are part of the fourth group of schools to participate in the Program. Their first workshop focussed on:
Understanding and working with the organising schema: Dempster's Leading for Learning Framework.
Marzano's Hierarchy of School Needs
Unpacking the EDvance Transformation Framework, and
Navigating the Placemat of the Strategic Directions Document.
With EDvance schools located throughout Western Australia, a more tailored program has been designed so that regional school leaders can access professional learning. The three clusters of the STL Program for 2022 include:
Perth metro: Aveley Secondary College; Como Secondary College; Gilmore College; Hampton Senior High School; Harrisdale Senior High School; Tom Price Senior High School; Warnbro Community High School
Geraldton: Champion Bay Senior High School; Geraldton Senior High School; Mullewa District High School
Karratha: Karratha Senior High School
Many of the EDvance Alumni schools have taken part in the STL program a number of times, allowing for their newer middle level leaders to benefit from the professional learning. 
The STL program is designed with a focus on building the capacity of middle level leaders by introducing them to the evidence base for effective school improvement and driving leadership in their learning areas.
Articles you might also like
Top articles