Livestreaming Fogarty EDvance workshops
By Fogarty EDvance
|
April 28, 2022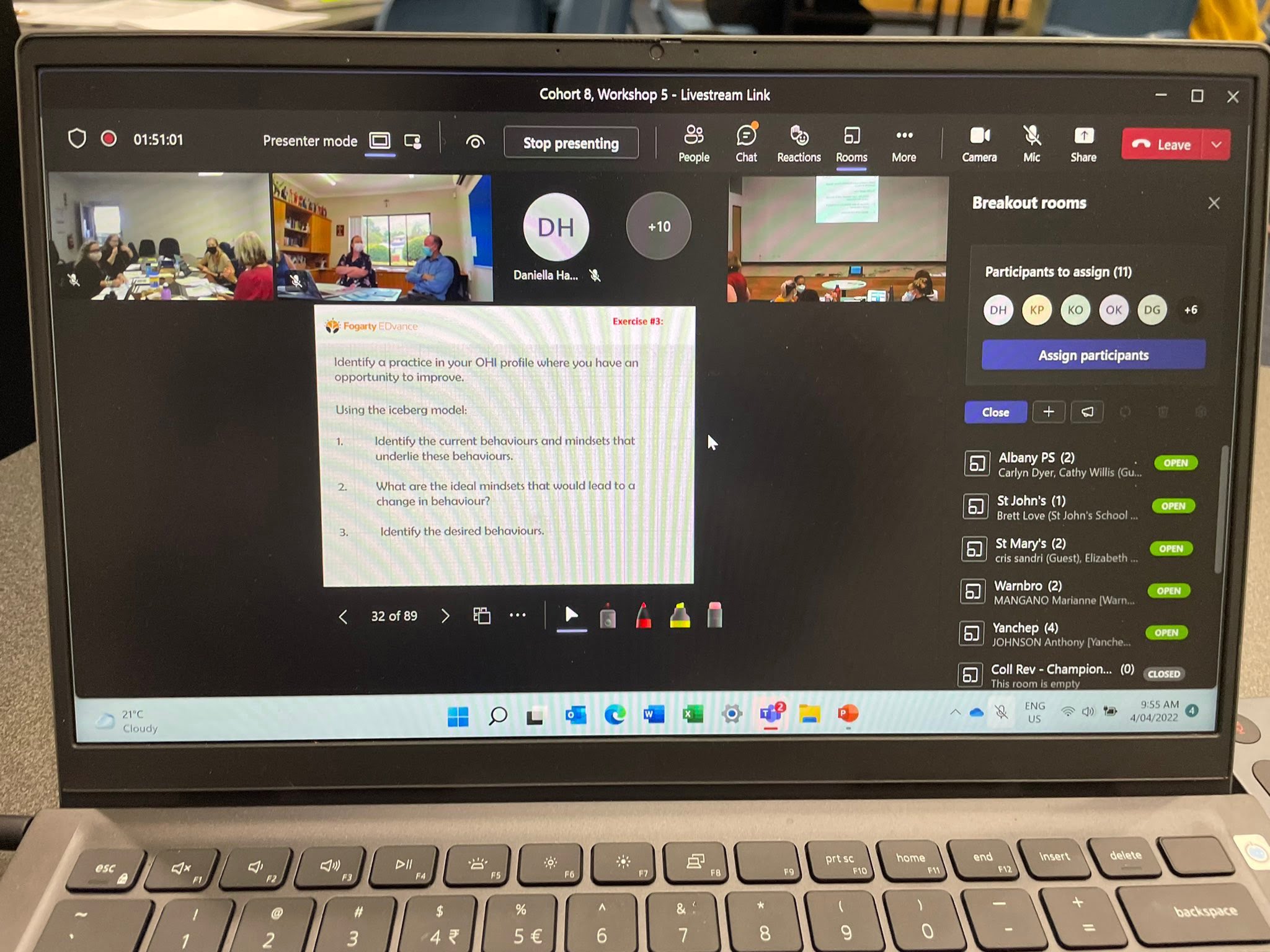 In response to recent challenges, Fogarty EDvance workshops are now being delivered with a livestream option via the Microsoft Teams platform. This is a hybrid approach so participants can attend workshops in the easiest and safest way.
Throughout Term 1, this was a popular option for school leaders, allowing them to include team members who were not available to attend the face-to-face sessions. For some regional schools who were understaffed it meant they were able to participate in the program, without needing to travel to Perth during a challenging time for their schools.  Breakout rooms were also advantageous for connecting schools and allowing them to network, a great strength of the EDvance program.
Whilst these challenges remain, this will be a method we will offer in addition to face to face workshops, which is the recommended way of participation. We look forward to returning to the all 'face to face' approach soon.
Articles you might also like
Top articles