EDvance Schools amongst winners in WA Education Awards
By Fogarty EDvance
|
December 1, 2016
Congratulations to the people from Fogarty EDvance Schools who were announced as winners at the WA Education Awards ceremony this week. Great schools are made by great leaders and great teachers and the kids are the winners on every occasion. Well done everyone.
Mark McClements, Challis Community Primary School – WA Beginning Teacher of the Year
After a dream career with the world-famous Arsenal Football Club, Mark McClements found his calling to become a teacher and his impact on the school has been remarkable. With limitless enthusiasm and creativity, he takes a hands-on approach to teaching. He introduced a new program to the school, Talking for Writing, which is getting results – 84 per cent of Year 3 students achieved above the national minimum standard in the 2015 NAPLAN results.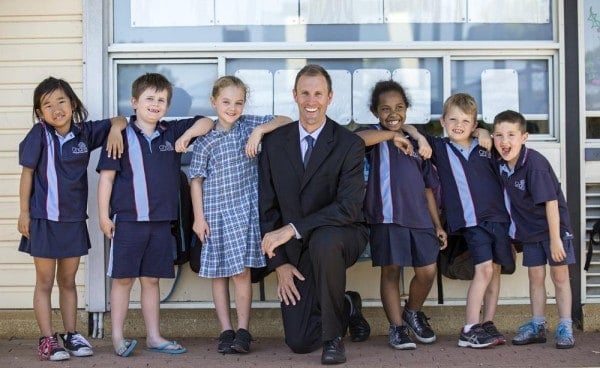 Jodie Schicker, Bungaree Primary School – WA Premier's Primary Teacher of the Year
Jodie Schicker teaches her students that circumstance does not define who they are or what they do; it is their choices that matter in life. She inspires a curiosity in her students, sharing her love of science. Mrs Schicker supports students to succeed, encouraging them to achieve their goals and be responsible for their learning. She has also spearheaded changes to improve how students with autism move on to secondary school, and how the school and parents manage challenging behaviours.
Congratulations also go to:
Austin Ward, Cecil Andrews Senior High School as a finalist in the WA Secondary Teacher of the Year Award
Everal Pearse, Southern River College as a finalist in the WA Secondary Principal of the Year Award
Balga Senior High School as a finalist in the WA Premier's Excellence in Aboriginal Education Award
Rosalie Primary School as a finalist in the WA Primary School of the Year
Articles you might also like
Top articles