Celebrating 10 Years of Fogarty EDvance
By Fogarty EDvance
|
October 24, 2022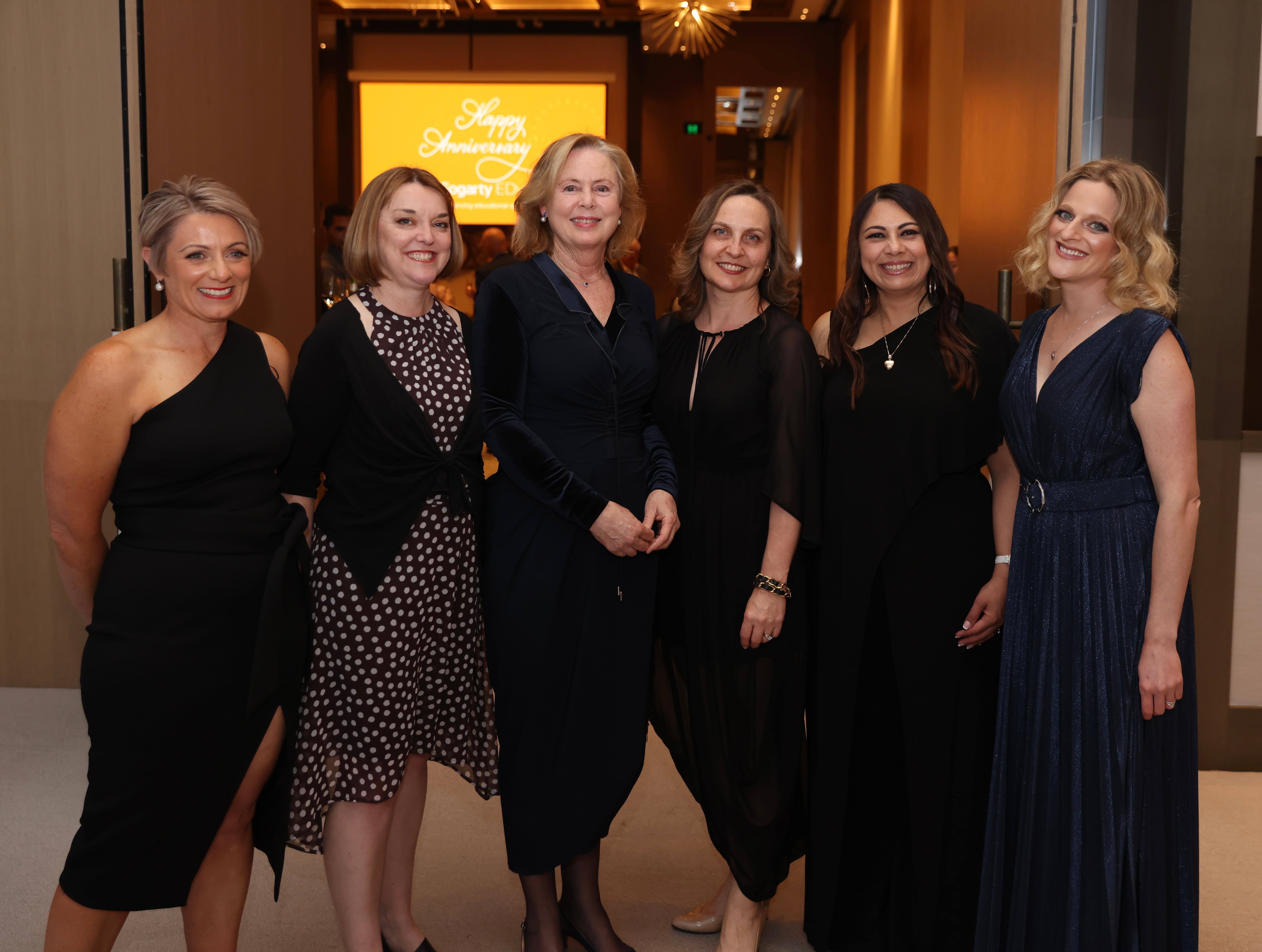 In 2022, EDvance celebrates 10 inspired years of working with West Australian schools in challenging communities. The program has impacted 125 schools, over 430 school leaders and more than 57,000 students. All schools have seen improvements in student outcomes, including behaviour and attendance data; with over 50 percent of schools achieving significant improvements in student academic outcomes.
Established by the Fogarty Foundation in 2012, in a unique partnership with the Department of Education and Catholic Education WA, the goal of EDvance is simple yet bold – to improve student outcomes and bridge the inequality gap in education.
Annie Fogarty AM, is delighted that Fogarty EDvance has seen all 125 participating schools achieve improvement, and over half of these, realise significant improvements for their students. 
"Fogarty EDvance believes that with strong leadership, a whole school improvement strategy can be successfully implemented, transforming schools, and improving educational outcomes for students," Annie Fogarty explained.
"We looked around the world for best practise in education and we gathered a diverse group of highly qualified and committed people to discuss how we could improve outcomes in challenging communities," Ms Fogarty explained.
"We brought together wisdom, ideas and different approaches, and using this knowledge, we created and have continued to refine what is now the Fogarty EDvance program," she said.
Georgie Wynne, Fogarty EDvance Program Director, explained that the program improves academic outcomes for students in challenging communities by enhancing the leadership skills of principals and their leadership teams.
"The program has a two-track agenda – school improvement and leadership development. It brings together the best tools from education, business and philanthropy, shares these tools and practices with school leaders, and supports them as they translate these practices into their schools and classrooms," Georgie Wynne said.
"We work within each school's context, mentoring and supporting schools for the entire three-year program. We focus heavily on the school's organisational health and use data to inform ongoing strategic planning – with the ultimate objective of improving student outcomes. Unlike other 'off the shelf' development programs, we also hold school leaders accountable for measuring and reporting their progress at the end," she said.
"One of the main reasons why EDvance has been so successful, is because it has been brought together and supported by an exceptional group of people from within education and across the business and community sectors – all who bring knowledge and expertise from a wide range of sectors. They are involved because they all believe in the importance of quality education for all and the benefits this brings to our whole society," Ms Fogarty said.
Articles you might also like
Top articles