EDvance Teaching Intensives
By Fogarty EDvance
|
February 3, 2022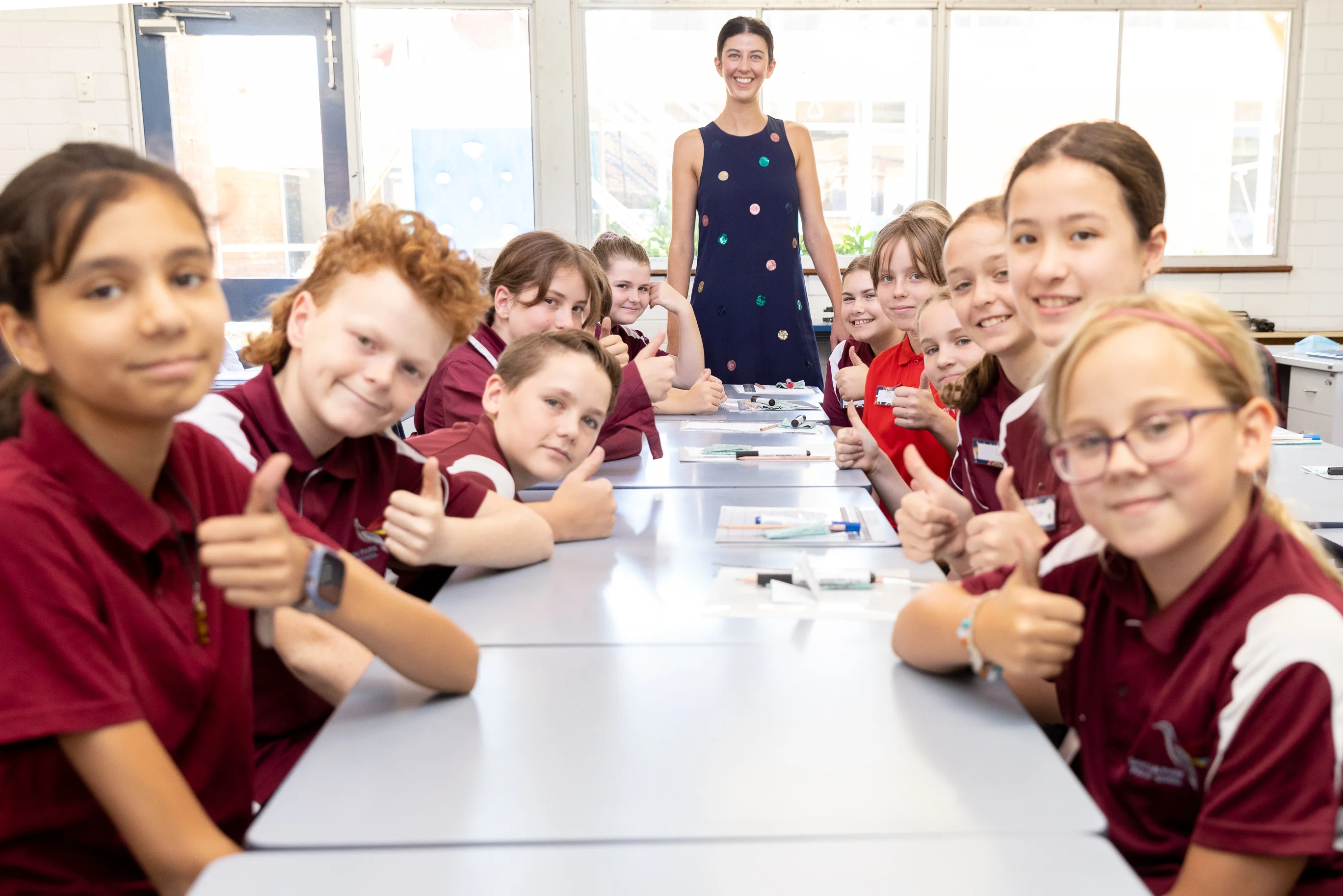 One hundred and fifteen West Australian teachers and 100 students have cut their holidays short, returning to school for the fifth annual Fogarty EDvance Teaching Intensives.
Initiated by the Fogarty Foundation in 2018, the intensives are run in partnership with Dr Lorraine Hammond, Associate Professor at Edith Cowan University, and hosted at Dawson Park Primary School. Each year the intensives have grown, supporting more than 365 teachers to implement high-impact instruction practices.
The intensive week of professional learning provides early childhood, primary and secondary teachers with the opportunity to observe expert teachers, practise key skills, and obtain feedback and coaching as they finesse their high-impact instructional strategies. Steered by Dr Hammond, the program was created following evidence-based research into how to effectively support teachers to adopt new practices.
"Research confirms that 'one shot' professional learning does not work. Instead, educators can transfer new skills to their teaching practice when they have access to theory, quality teaching demonstrations and have the opportunity to practice instructional strategies with ongoing support, guidance, feedback and coaching," Dr Hammond explained.
"We are creating a community of teachers who have developed high-impact instructional strategies they can share with their peers and implement in their schools. By sharing best practice and collaborating with their peers, our teachers will create a ripple effect that will improve the quality of teaching in Western Australia," she said.
High-impact instructional strategies integrate lesson delivery and design where content is explicitly taught with frequent checks for understanding. Lesson delivery relates to how content is presented (i.e., read with me) and includes continual checks for understanding by indiscriminately selecting students to take part in discussions. Lesson design refers to how new content is organised, presented and modelled (i.e., Guided Practice followed by Independent Practice). This includes daily reviews of previously learned knowledge and skills to reduce cognitive load and build automaticity.
High-impact instructional strategies have been used by teachers at Dawson Park Primary School since 2014. The school has seen significant improvements in NAPLAN scores since the inception of these teaching strategies.
"Our dedicated and professional team use high-impact instructional strategies in all areas of the curriculum. There is low variability in instruction, expectations are clearly communicated and as a result, our students come to school feeling comfortable and confident in their abilities – they know what to expect," Pauline Johnson, Principal at Dawson Park Primary School explained.
"We've seen significant improvements in student results. Our students perform well above the average when compared to similar schools and they have a positive attitude towards their learning," she said.
Georgie Wynne, Program Director at Fogarty EDvance reiterated the importance of innovative professional learning for educators and schools.
"It is vital for teachers to be knowledgeable about evidence-based pedagogical research so they can develop an innovative 'toolkit' for successful and impactful teaching," Ms Wynne explained.
"Fogarty EDvance aims to inspire excellence and high-quality instruction in schools by investing in teachers, school leaders and school principals to ensure that all students receive a high-quality education, regardless of their background."
Articles you might also like
Top articles